Drilling Motors to Suit Any Application
Safe, Rugged, Reliable
For Over 20 Years, Tartan Completions has Designed Drilling Motors for a Variety of Applications Within the Oil and Gas industry
Tartan offers a range of motors customized to various speeds, sizes and torques to meet the industry's wide range of needs in coiled tubing, service rigs and directional applications.
Tartan's unique design features include a patented Sealed Bearing Assembly that ensures a debris free bearing stack for greater reliability, performance and extended life. Tartan's universal shaft design ideally suits today's high-torque motors providing improved flow characteristics and ability to withstand a hostile environment. All Tartan motors are equipped with Rotor Catch assemblies.
For an overview of all of our motors please complete the form on your right to download our Drilling Motor Specifications data sheet.
To see more details about a particular motor please click on the part number to view the data sheet.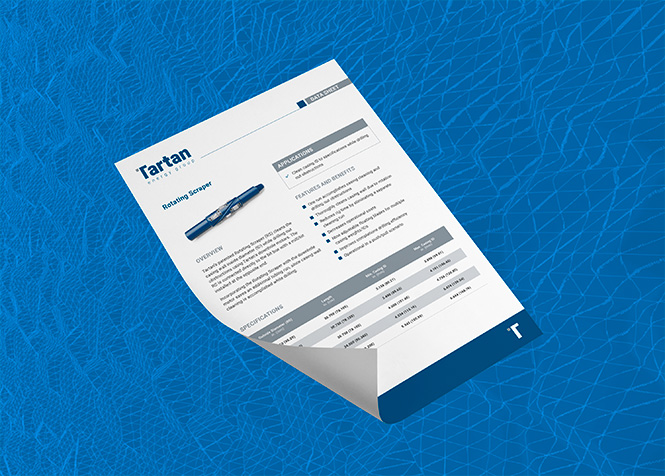 Fill out your information to receive our Motors data sheet.
What Our Customers are Saying
"EOG has dealt with Tartan Completions since 2010, during which time they provided us completions equipment and services in our Rockies Region in the USA. Tartan has helped EOG lower costs through increased efficiency and equipment reliability and have always provided knowledgeable operational support for our daily completions operations. We can confidently recommend Tartan Completions as a solid and reliable supplier, and experts in completions equipment and services."
"Tartan Completions has been providing Crescent Point Energy with downhole milling services since 2009 when they started milling out frac ports in Saskatchewan. They have completed hundreds of jobs for us and still are our trusted service provider to do milling and fishing work in both Alberta and Saskatchewan. For any company looking for downhole milling services, we highly recommend Tartan Completion's continued repeatable and reliable services and support."
Crescent Point Energy Group
Ask us how we can help you meet your company objectives.
Complete the form below.