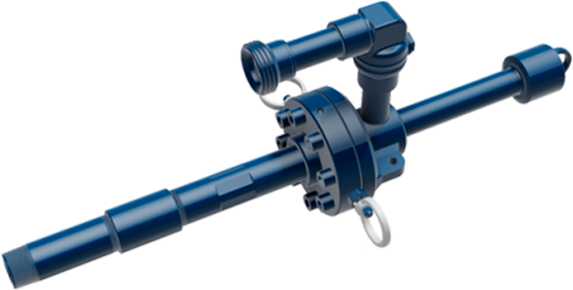 Overview
Tartan provides a few variations of coil connectors. Some incorporate multiple slips and some are just a straight Dimple Connector. One thing they all have in common is the use of dimple screws in addition to the slips to take up the torque of the drilling motor.
To increase worker safety, Tartan has designed the ARD so that it does not have any external moving parts exposed to the service rig personnel. The ARD also acts as the circulating head with flow passages and screens, which allows fluid to be circulated to operate the motor.
External Coil Connectors
Tartan's External Coil Connector provides a means of connecting the coiled tubing to the bottom hole assembly (BHA) by attaching to the outside diameter (OD) of coiled tubing. Tartan's design incorporates multiple slips with dimpling screws to set the connector.
Internal Coil Connectors
Tartan's Internal Coil Connector provides a means of connecting the coiled tubing to the bottom hole assembly (BHA) by attaching to the inside diameter (ID) of coiled tubing. This connector is especially common on smaller OD drilling BHAs, but is also used when there is a smaller wellbore ID that has to be passed through.
FEATURES AND BENEFITS
External Coil Connectors
Engages with the OD of the coiled tubing
Uninterrupted bore for ball drop operations
Slip ensures the axial load is transferred into the coiled tubing, increasing the strength of the connector grip
Dimples give it more integrity to the coiled tubing and provide anti-rotational torque to connector
Comprises a top and bottom sub, which contains the slip and spacer ring
Locking screws prevent back-off of the service connection
Anti-rotation screws prevent connector rotating once assembled
Elastomeric seals
Minimal coil dress required
Field redressable
Internal Coil Connectors
Robust and cost effective means of attaching a BHA to the coiled tubing
Connector assembly ensures a positive connection to the coiled tubing
Available for 1.250 in. to 2.875 in. coiled tubing sizes
One-piece design provides superior mechanical strength
Available with standard thru tubing tool joints or specially cut to customer requirements
Two O-ring grooves provide added security in high-pressure applications
Dimple design provides torque-through capabilities
Reusable connectors furnished with standard O-rings simplifying field redress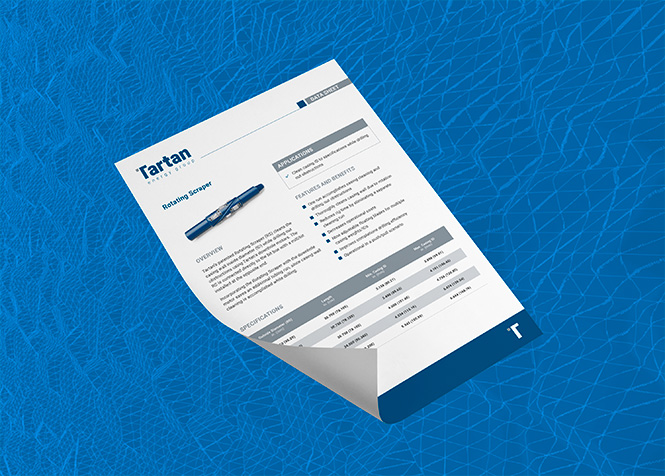 Fill out your information to receive the Anti-Rotation Device and Circulating Head data sheet.
What Our Customers are Saying
"EOG has dealt with Tartan Completions since 2010, during which time they provided us completions equipment and services in our Rockies Region in the USA. Tartan has helped EOG lower costs through increased efficiency and equipment reliability and have always provided knowledgeable operational support for our daily completions operations. We can confidently recommend Tartan Completions as a solid and reliable supplier, and experts in completions equipment and services."
"Tartan Completions has been providing Crescent Point Energy with downhole milling services since 2009 when they started milling out frac ports in Saskatchewan. They have completed hundreds of jobs for us and still are our trusted service provider to do milling and fishing work in both Alberta and Saskatchewan. For any company looking for downhole milling services, we highly recommend Tartan Completion's continued repeatable and reliable services and support."
Crescent Point Energy Group
Ask us how we can help you meet your company objectives.
Complete the form below.