Ball-Drop Cemented Initiation Sub
Test Liner Pressure Integrity Prior to Stimulation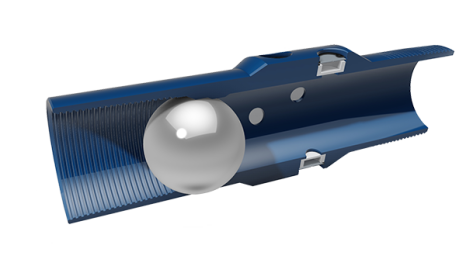 Overview
Tartan's Ball-Drop Cemented Initiation Sub (Ball-Drop CIS) is a modification of Tartan's successful patented Cemented Initiation Sub. The Ball-Drop CIS incorporates a ball seat just above the standard BurstPoint™ ports. After the cement job is complete and communication is re-established, the ball seat gives the customer the ability to test the liner pressure integrity by dropping a dissolvable ball from surface.
Application
Simple, reliable and rugged design for cemented liner installations
Provides ability to pressure test the liner prior to stimulation operations
Eliminates coiled tubing and perforating costs for first stage initiation in plug-and-perf operations
Can also be used as a flow path to initiate Tartan's cemented MultiFrac™ or EnerFrac™ ball-drop systems
Can pump full stimulation treatment through BurstPoint ports for first stage stimulation after ball dissolves
Features and benefits
Provides increased operational efficiency resulting in reduced costs
BurstPoint ports within the CIS can be sized to control the stimulation fluid rate
Full drift inside diameter (ID) – no drill out required
No special cementing procedures required
Surface pressure indication is an accurate monitor of BurstPoint port opening
Industry-proven dissolvable ball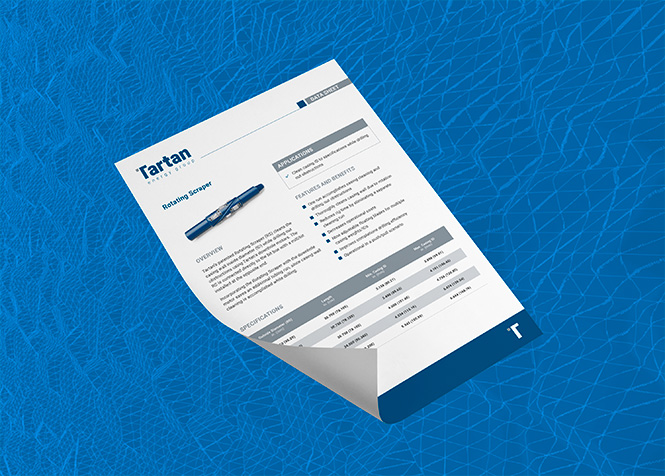 Fill out your information to receive the Ball-Drop Cemented Initiation Sub data sheet.
What Our Customers are Saying
"EOG has dealt with Tartan Completions since 2010, during which time they provided us completions equipment and services in our Rockies Region in the USA. Tartan has helped EOG lower costs through increased efficiency and equipment reliability and have always provided knowledgeable operational support for our daily completions operations. We can confidently recommend Tartan Completions as a solid and reliable supplier, and experts in completions equipment and services."
"Tartan Completions has been providing Crescent Point Energy with downhole milling services since 2009 when they started milling out frac ports in Saskatchewan. They have completed hundreds of jobs for us and still are our trusted service provider to do milling and fishing work in both Alberta and Saskatchewan. For any company looking for downhole milling services, we highly recommend Tartan Completion's continued repeatable and reliable services and support."
Crescent Point Energy Group
Ask us how we can help you meet your company objectives.
Complete the form below.