Anti-Rotation Device and Circulating Head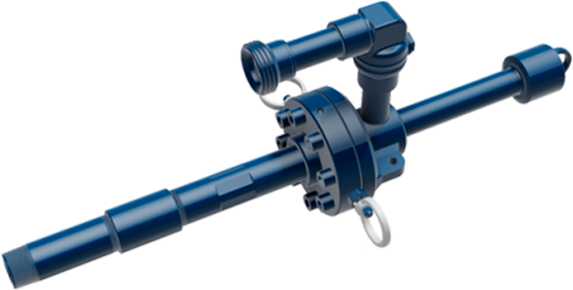 Overview
Tartan's patented Anti-Rotation Device (ARD) controls and releases reactive torque generated from the use of down hole drilling motors. The ARD mechanically removes the reactive torque from the tool string at the rig floor.
To increase worker safety, Tartan has designed the ARD so that it does not have any external moving parts exposed to the service rig personnel. The ARD also acts as the circulating head with flow passages and screens, which allows fluid to be circulated to operate the motor.
Application
Controls reactive torque when completions drilling with service and workover rigs
Features and Benefits
Mechanically removes reactive torque at surface
No external moving parts
Extremely safe for rig personnel
Very reliable in all working conditions
Includes a circulating head for fluid delivery
Equipped with flow passages and screen
Provides costs savings
No power swivel is required
Short rig up/down time – 20 min vs. 60+ min
No minimum rental charges
No casing damage by rotating tubing
Improved efficiency
No collars required
Minimizes pinch points
No connection over-torque issues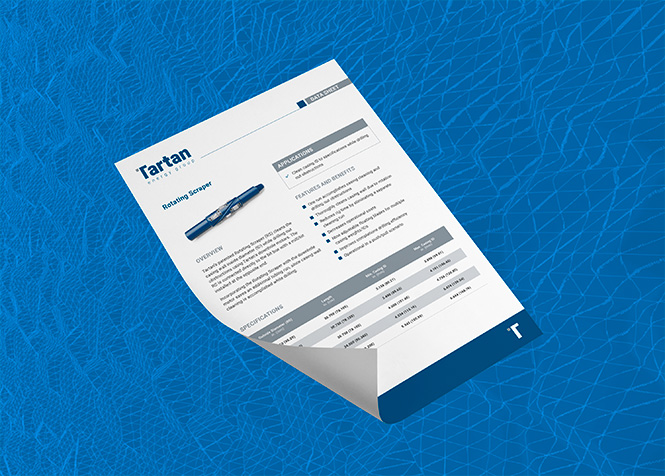 Fill out your information to receive the Anti-Rotation Device and Circulating Head data sheet.
What Our Customers are Saying
"EOG has dealt with Tartan Completions since 2010, during which time they provided us completions equipment and services in our Rockies Region in the USA. Tartan has helped EOG lower costs through increased efficiency and equipment reliability and have always provided knowledgeable operational support for our daily completions operations. We can confidently recommend Tartan Completions as a solid and reliable supplier, and experts in completions equipment and services."
"Tartan Completions has been providing Crescent Point Energy with downhole milling services since 2009 when they started milling out frac ports in Saskatchewan. They have completed hundreds of jobs for us and still are our trusted service provider to do milling and fishing work in both Alberta and Saskatchewan. For any company looking for downhole milling services, we highly recommend Tartan Completion's continued repeatable and reliable services and support."
Crescent Point Energy Group
Ask us how we can help you meet your company objectives.
Complete the form below.