MultiFrac™ System
Increase Fracture Density, Reduce Time and Cost

Overview
Tartan Completion's MultiFrac™ limited-entry, ball-drop system combines patented MultiFrac hydro-mechanical sleeves with patent-pending BurstPoint™ ports to improve stimulation treatment placement and effectiveness. The MultiFrac system simultaneously stimulates multiple stages (cluster) with a single fracture treatment at surface.
By enabling increased stage count without increasing the quantity of activation balls, this system is designed to provide a higher density of stages to evenly distribute stimulation treatments throughout the entire wellbore. The MultiFrac system provides complete control of the stimulation while offering a more complex fracture network.
Application
Single design for open hole or cemented liner installations
Cluster (batch) stimulation of multiple stages at the same time
Ability to stimulate 150+ stages
Features and benefits
Faster completion times due to limited-entry stimulation of multiple stages with a single treatment from surface
One ball activates multiple MultiFrac sleeves, allowing for higher stage density within the same length of wellbore
MultiFrac sleeves have no communication with the annulus until BurstPoint port rupture pressure is reached
BurstPoint port inserts prevent erosion, allowing cluster efficiency of ≥90% throughout the treatment stage
BurstPoint ports can be sized to control the fracture fluid rate on a per sleeve basis

Adjustable stimulation volumes enabling true limited-entry operations
Positive surface indicators of multiple entry points, providing real-time parameters
Enhanced fracture network results in increased wellbore conductivity

Surface pressure indications are an accurate monitor of tool performance
Rugged design for enhanced reliability

Can be rotated to bottom
Designed to handle the high torque capabilities of all premium and semi-premium connections

Ball seats are designed for quick mill-out times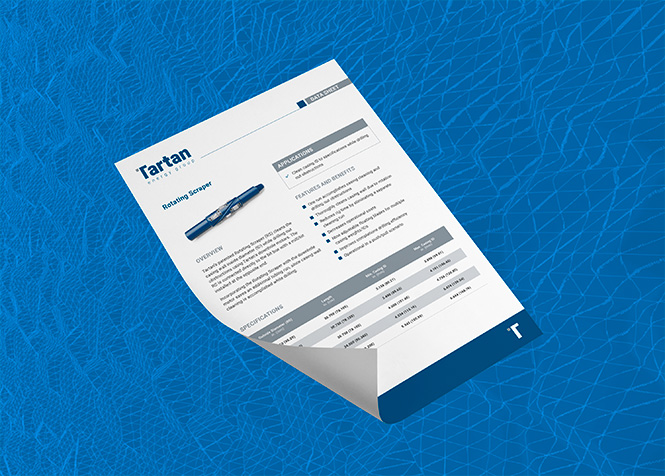 Fill out your information to receive the MultiFrac™ System data sheet.
MULTIFRAC BALL DROP SYSYTEM
What Our Customers are Saying
"EOG has dealt with Tartan Completions since 2010, during which time they provided us completions equipment and services in our Rockies Region in the USA. Tartan has helped EOG lower costs through increased efficiency and equipment reliability and have always provided knowledgeable operational support for our daily completions operations. We can confidently recommend Tartan Completions as a solid and reliable supplier, and experts in completions equipment and services."
"Tartan Completions has been providing Crescent Point Energy with downhole milling services since 2009 when they started milling out frac ports in Saskatchewan. They have completed hundreds of jobs for us and still are our trusted service provider to do milling and fishing work in both Alberta and Saskatchewan. For any company looking for downhole milling services, we highly recommend Tartan Completion's continued repeatable and reliable services and support."
Crescent Point Energy Group
Ask us how we can help you meet your company objectives.
Complete the form below.