EnerFrac™ System
Individual Stage Stimulation at High Flow Rates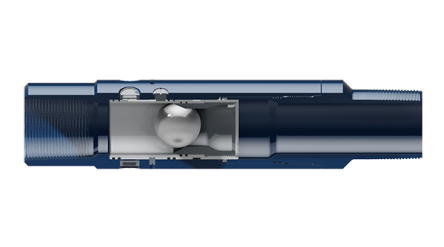 Overview
Tartan Completion's EnerFrac™ single-entry, ball-drop system uses patented EnerFrac hydro-mechanical sleeves that are designed to stimulate individual stages at high rate. EnerFrac sleeves feature patent-pending BurstPoint™ ports, which fully open by increasing hydraulic pressure after the sleeve is shifted by an activation ball. This instantaneously releases the energy stored by the hydraulic pressure in the tubing to provide a more penetrating treatment, resulting in a deeper fracture network and increased production.
No communication with the wellbore exists until the BurstPoint ports are opened, which is then followed by the stimulation process. This "on-the-fly" operation enables quick completion of the well stimulation, increasing efficiency and reducing costs.
Application
Single design for open hole or cemented liner installations
Applicable for conventional and acid fracturing
Stimulation of individual stages at high flow rates
Features and benefits
BurstPoint ports prevent cement from entering the sleeve from the annulus, enabling unprecedented reliability in a cemented sliding sleeve
Surface pressure indications are an accurate monitor of tool performance
Rugged design for enhanced reliability

Can be rotated to bottom
Designed to handle the high torque capabilities of all premium and semi-premium connections

Ball seats are designed for quick mill-out times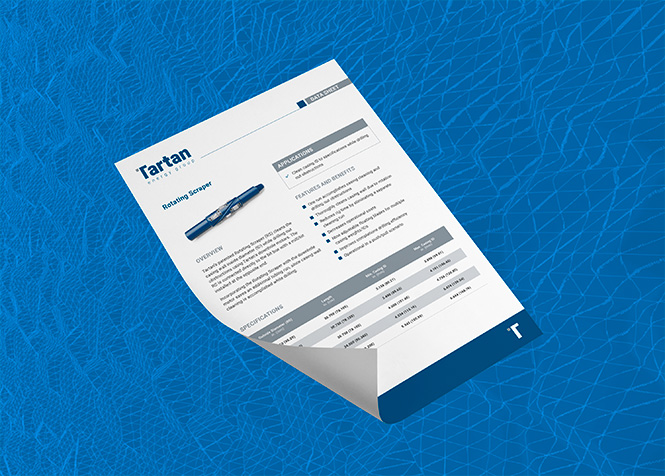 Fill out your information to receive the EnerFrac™ System data sheet.
What Our Customers are Saying
"EOG has dealt with Tartan Completions since 2010, during which time they provided us completions equipment and services in our Rockies Region in the USA. Tartan has helped EOG lower costs through increased efficiency and equipment reliability and have always provided knowledgeable operational support for our daily completions operations. We can confidently recommend Tartan Completions as a solid and reliable supplier, and experts in completions equipment and services."
"Tartan Completions has been providing Crescent Point Energy with downhole milling services since 2009 when they started milling out frac ports in Saskatchewan. They have completed hundreds of jobs for us and still are our trusted service provider to do milling and fishing work in both Alberta and Saskatchewan. For any company looking for downhole milling services, we highly recommend Tartan Completion's continued repeatable and reliable services and support."
Crescent Point Energy Group
Ask us how we can help you meet your company objectives.
Complete the form below.